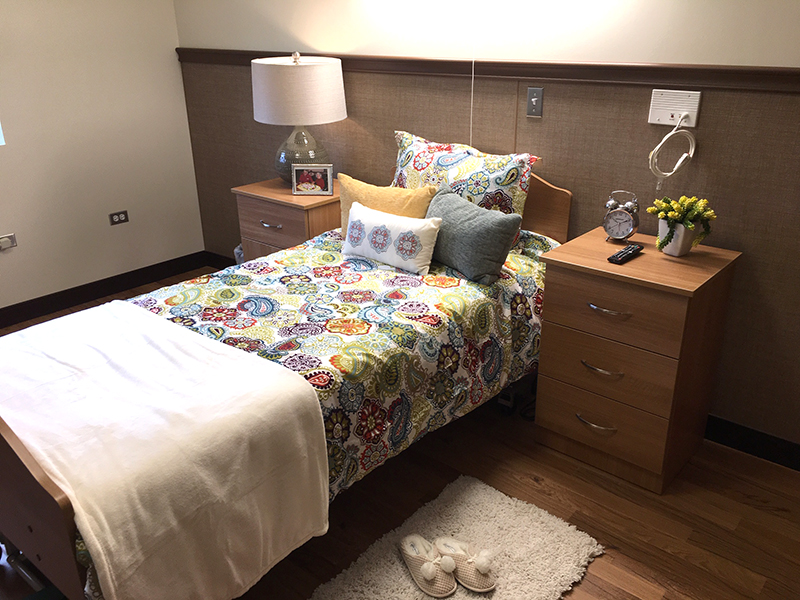 Generations at Applewood is a community that will feel like home. With all the luxuries you would expect, your loved one will enjoy great comfort and care.
Residents can choose private or shared rooms based on their preference and price range. Room may offer:
Beautiful wood flooring
Window treatments
Flat-panel TVs with cable channels
Free Wi-Fi
The community provides short-term and residential accommodations for 115 guests. The building is kept safe through alarms on exterior doors, 24-hour emergency response systems for rooms, and fire safety systems.