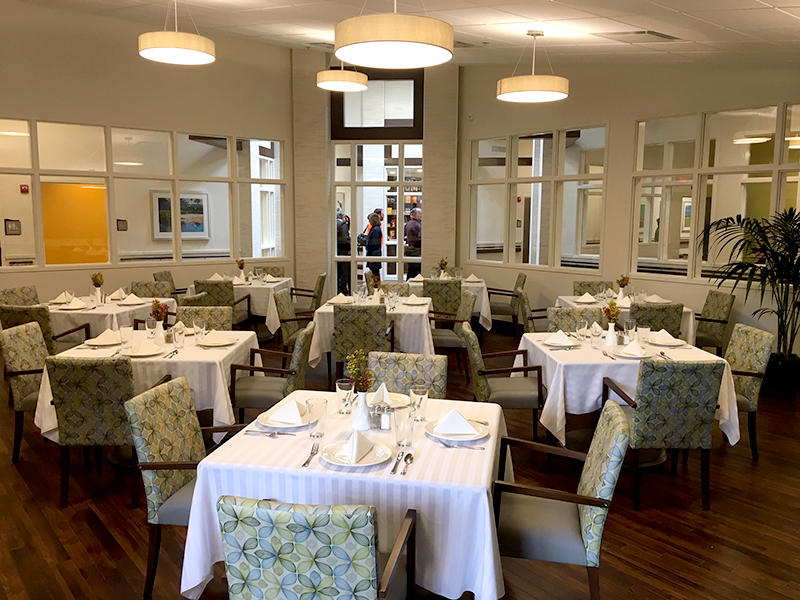 Delicious pot roast, hearty meatloaf, Italian spaghetti, these are just a few of the meals residents of Generations at Applewood receive daily. Our skilled culinary staff goes to great lengths to prepare not just good food, but great food! These culinary artists use blends of herbs, spices, and high-quality ingredients to create homemade dishes.
Generations at Applewood's dietary services also provides residents with an assortment of substitute meals when requested. Guests can also request a meal to share with your loved one.
Our dining rooms are always a beautiful place to enjoy a meal. We strive to make mealtimes "special" times where residents and guests can enjoy delicious food, good times, and good friends.