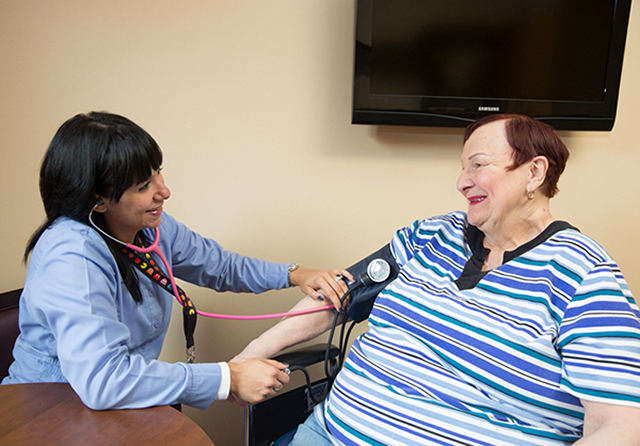 Generations at Applewood offers pain management for those who are seriously ill to help relieve suffering and improve quality of life.
What is Pain Management?
There are two types of pain. Acute pain has a distinct start, but usually lasts less than 30 days. This might be pain after surgery or a broken bone. Chronic pain can last for an extended period with many seniors needing pain management for an average of 3 to 6 months.
Who Should Participate in Pain Management?
Patients who may benefit from these services may include individuals who are suffering from acute or chronic pain. Individuals may have recently had surgery or experienced trauma from a fall. Pain could also be caused from osteoarthritis, poor blood circulation, or neuropathies.
Why Choose Generations at Applewood for Pain Management?
Experienced and professional staff that is uniquely qualified to provide the medical care, comfort, and companionship for you or your loved one
Interdisciplinary team that provides an enhanced level of holistic care
Support and care is provided 24 hours a day, 7 days a week
Pain and symptom management
Integrative therapies
Our Interdisciplinary Team
At Generations at Applewood, our clinical care staff works with a team of experienced healthcare professionals including:
Physicians
Therapists
Dieticians
Pharmacists
The interdisciplinary team designs a customized program based on your personal health goals, followed by ongoing support for a successful outcome.